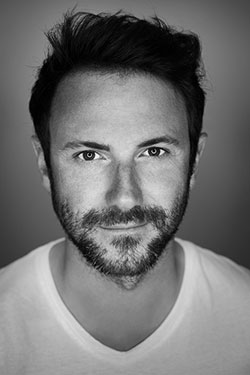 Bienvenue to Rendez-vous Photo, I am Sebastien, a French wedding and lifestyle photographer based in the UK. I've been photographing people for 10 years catching memories of the most precious moments in their lives. I like capturing real emotions in candid and authentic photography. But in the meantime I want people to be confortable in front of the camera and enjoy themselves being photographed so that's why I put a lot of energy to create a good atmosphere. And it works, each time photoshoot ends up with beautiful photographs. 
Engagement
Create the surprise and arrange your proposal in front of the camera.
Pre-Wedding
A perfect idea to announce your upcoming mariage to your family and friends
Solo
For your resume or just for fun, it's always a good idea to have nice pictures of yourself.
Couple
Show me the love between you two and I'll catch it for you.
Family
Take the chance to get everyone in the same picture and frame it.
Pregnancy
Get nice pictures of mummy's big belly before baby shows up.
Maternity
A photoshoot session before baby grows too much.
A big thanks Sebastien for your work. Discreet and professional, he catched every single moment of the day. Beautiful pictures at an affordable price. I recommend.
Sebastien is a real professional. He walked along the guests catching wonderful authentic pictures. Thank you for your work. I would recommend him at 200%.
A great photographer, sublime pictures, do not miss this artist who can only embellish your wedding.
The pictures are magic! We never get tired of watching them. We're really happy with the result. Thank you again Sebastien for your work and your kindness.
Sebastien managed to understand our expectations, our tastes and desires. He helped make our wedding a better event. Talented and creative, which is rare. And in addition, great prices.
We are more than satisfied with our photos. Sebastien was able to capture not only very beautiful images but was able to bring out all the emotion of the moment. We highly recommend him.
Thank you again for your beautiful photos, your availability, your kindness and many other qualities. Good job!
The cameras used are professional ones such as Canon 5D and Canon 6D which provide high resolution images of 21 Mpixels. The photos are fully edited on a computer to deliver the best quality possible. Retouching is applied on brightness, contrast, colours and sharpness.
For each photo session carried out, you will have access to a personalized photo gallery in which you will find all of your retouched photos. You will then be able to download your photos for free in digital format, order paper prints or even share access to the gallery with your family and friends.
Order your prints straight from your online secure gallery or ask your photographer to create a personalized book for you according to your budget.
Your photos will be ready within 1 week to 3 weeks depending on the photoshoot you chose. The photo sessions are paid on the day of the session with the photographer and a contract will be signed the same day to ensure the proper delivery of the photos.