British government released on Monday the new guidance for England which set the new rules applying for wedding and civil partnership ceremonies from 4 July. 
If you go on the government website you'll see that the distinction is made between the rules you "must" follow and the rules you "should" follow. To make it clear, I tried to recap the document by splitting the rules in 3 groups.
What you CAN do (allowed by the law)
You can get married or do your civil partnership at an indoor or outdoor venue

You can invite more than 30 people but it is strongly advised to keep that number at a minimum and restricted to 30 for public health reasons

You can exchange rings with your beloved one

You can kiss your beloved one

You can have a wedding photographer

You can play recorded songs/music during the ceremony

You can have someone singing during your ceremony (but should use a plexi-glass screen)
What you SHOULDN'T do (strongly advised but not illegal)
You shouldn't have a reception or a party after the ceremony

You shouldn't share food and drinks with your guests

You shouldn't bring more than 30 people to your wedding ceremony. This includes the couple, witnesses, officiants and guests. It also includes any staff who are not employed by the venue, which may include photographers, security or caterers. It does not include staff employed by the venue.

You shouldn't hire a music band or singers for your ceremony

You shouldn't put the music too loud during the ceremony to avoid people shouting

You shouldn't kiss and touch devotional objects

You shouldn't ask your guests to sing or shout during the ceremony

You shouldn't have washing/ablution rituals at the venue
What you SHOULD do (strongly advised)
You should follow the 2m rule of social distancing or at least 1m where 2 metres is not viable 

You should wash your hands before and after the exchanging of rings

You should keep the ceremony and services in the shortest reasonable time

You should ask your guests to wear a mask

You should avoid enclosed spaces with no ventilation

You should be very attentive to children, avoiding them to use playing facilities unless the venue manager gives the permission
Did you enjoy this article ? Share it...
Other posts you may like...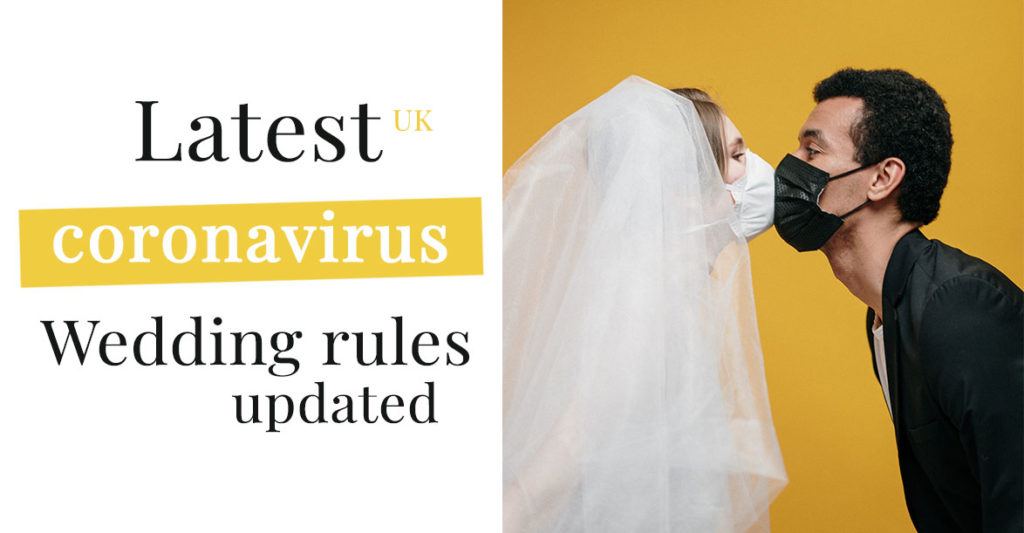 British government released on Monday the new guidance for England
Read More >>